'Here one finds a blend
of the scholarly
and the modern
practical needs of the
performer and student
that many, more famous
publishing houses
would do well to emulate'
The Consort




Edition HH is the brainchild of composer-turned-publisher Per Hartmann. Since its inception in 1996, Edition HH has taken a boldly eclectic approach to repertoire, building up a list that embraces the byways of the Baroque as well as the cutting edge of contemporary music. Seventeenth-century consort music by Simon Ives or the keyboard works of John Dowland sit happily side by side with pieces by a select list of present-day composers.

This approach has been underpinned by a unique combination of scholarly awareness and forward-looking acumen. In exploring neglected areas of ancient music, Edition HH enjoys the editorial services of such prominent early music specialists as Christopher Hogwood and Michael Talbot, while the founder's own appreciation of the contemporary music scene ensures that the voices of Luna Alcalay, Nicolas Gilbert, Stephen Pratt and Ming Wang, among others, are being heard by an increasingly receptive public worldwide.

In between the early and the modern, the HH catalogue finds room for unusual strands within the output of the classical masters and their less well-known contemporaries, as well as intriguing period arrangements of otherwise familiar works. So the list of Haydn's operas and the symphonies of Pleyel continues to grow, while Mozart, Messager and Debussy appear in surprising yet completely authentic guise.

The fastidiousness that informs the preparation, content and presentation of all Edition HH publications is complemented and confirmed by the use of state-of-the-art production techniques and painstakingly researched illustrative embellishments, making each imprint not only a valuable artistic vehicle but a pleasurable artefact in its own right.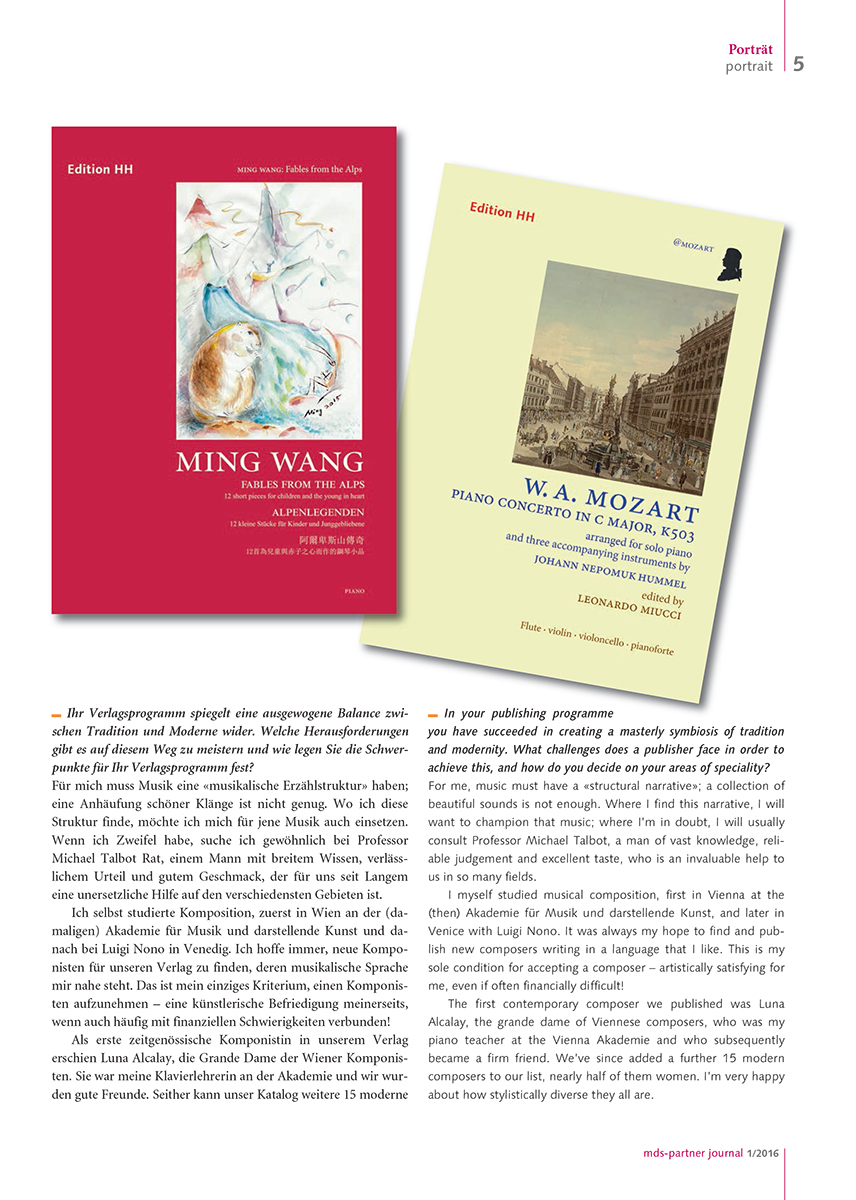 You can read a portrait of Edition HH in our distributorís journal here