Click the blue links for more information
Click the image to order
| | |
| --- | --- |
| | GALUPPI TRIO SONATAS for two violins and continuo |
The six Sonate a due violini e basso, of Baldassare Galuppi (1706–1785) are known to us from a single non-autograph manuscript preserved in Sweden. These are the composer's only works in the genre, but their outstanding variety and elegance place them among his finest instrumental creations. In the present edition – the first to be published – the numerous errors in the Swedish manuscript have been corrected, and the editors, in their Introduction, have proposed a possible date for the collection, on the basis of their analysis of musical concordances with Galuppi's works whose dates are established. A sample continuo realization is also included in the score.
Read more

| | |
| --- | --- |
| | ed. Fabrizio Ammetto & Alvise De Piero |
| | |
| --- | --- |
| | HAYDN SYMPHONY No. 44 IN E MINOR ('Trauer') FOR PIANO |
Symphony No. 44 in E minor is one of a number of Haydn's mid-period works representing the Sturm und Drang ('Storm and Stress') style of melodramatic realism taken over from contemporary German literature and drama. The whole work is monotonal – each movement is in the same key, with contrast provided by excursions into the tonic major – and is pervaded by contrapuntal writing.

Read more
PIANIST STILL IN LOCKDOWN OR WITHOUT CONCERTS?
Why not take the opportunity to try out Hummel's authoritative solo arrangements of Mozart's piano concertos?

Watch Gigliola di Grazia play the Larghetto from the soon to be released Concerto in D major, K537.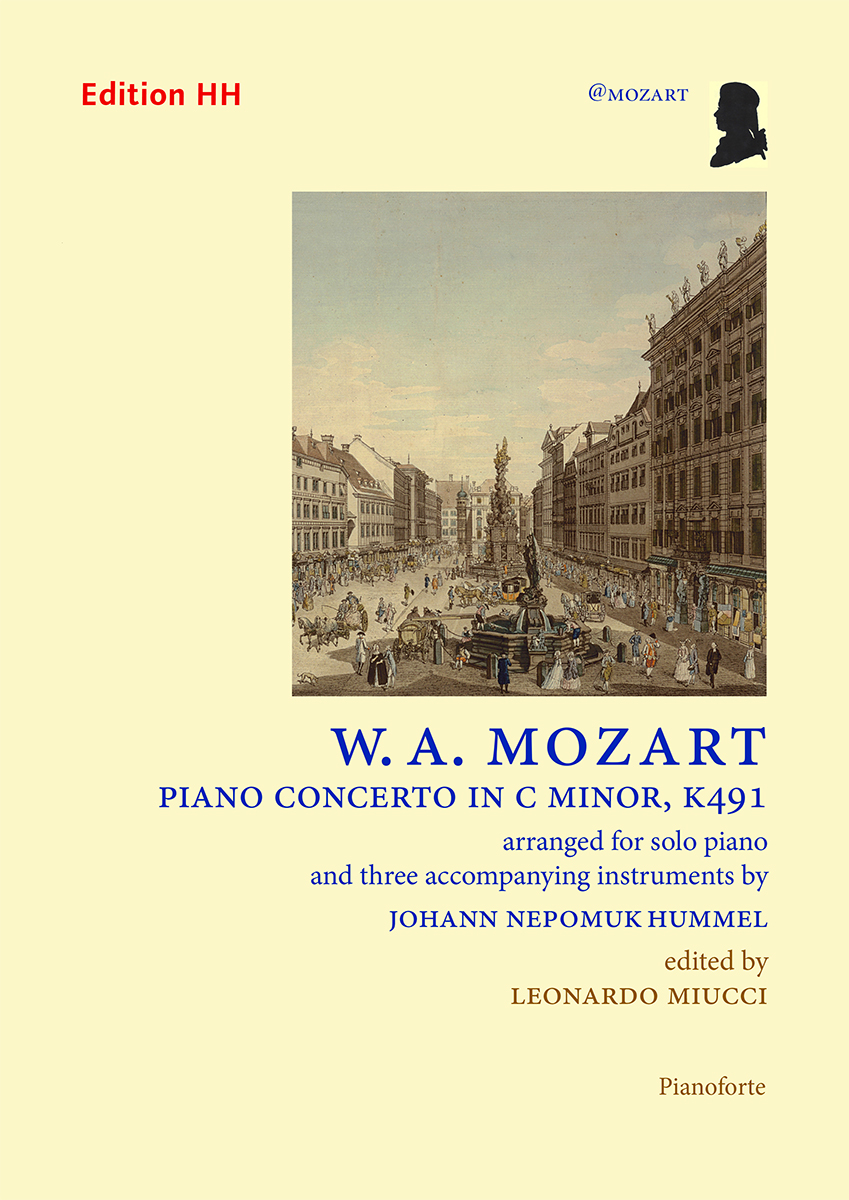 More information





.

| | |
| --- | --- |
| List of works published and in press | |

You can download the current catalogue (pdf) by clicking the cover on the right.